Pore Cleaner Blackhead Remover Vacuum Electric Nose Face Deep Cleansing Skin Care Machine Facial Cleaner Tools
(cell Operated)
200 plus sold Hurry up!
4.9/5 Rating 
Video Review 
REDUCE BLACKHEAD AND IMPURITIES: acne removal can be a daunting task but using DermaSuction isn't. Gently removes impurities and blackheads from pores without squeezing.
POWERFUL PORE VACUUM: suction tool gently removes blackheads for a harmless beauty treatment at home. Choose from two power settings for the one that's right for you.
4 SUCTION HEADS: switch the suction head for your needs. Includes Small, Large, Oval, and Sonic Head, which is perfect to exfoliate dead skin for spa-like skin rejuvenation.
EASY TO CLEAN: when you're done sucking out the yuck, simply rinse DermaSuction and dry.
Customer Review





1 Oct. 2022
Very good product . I can see the results instantly. There are high and low settings . Keeping at one place for long reddens the skin and left a mark that was gone after a while.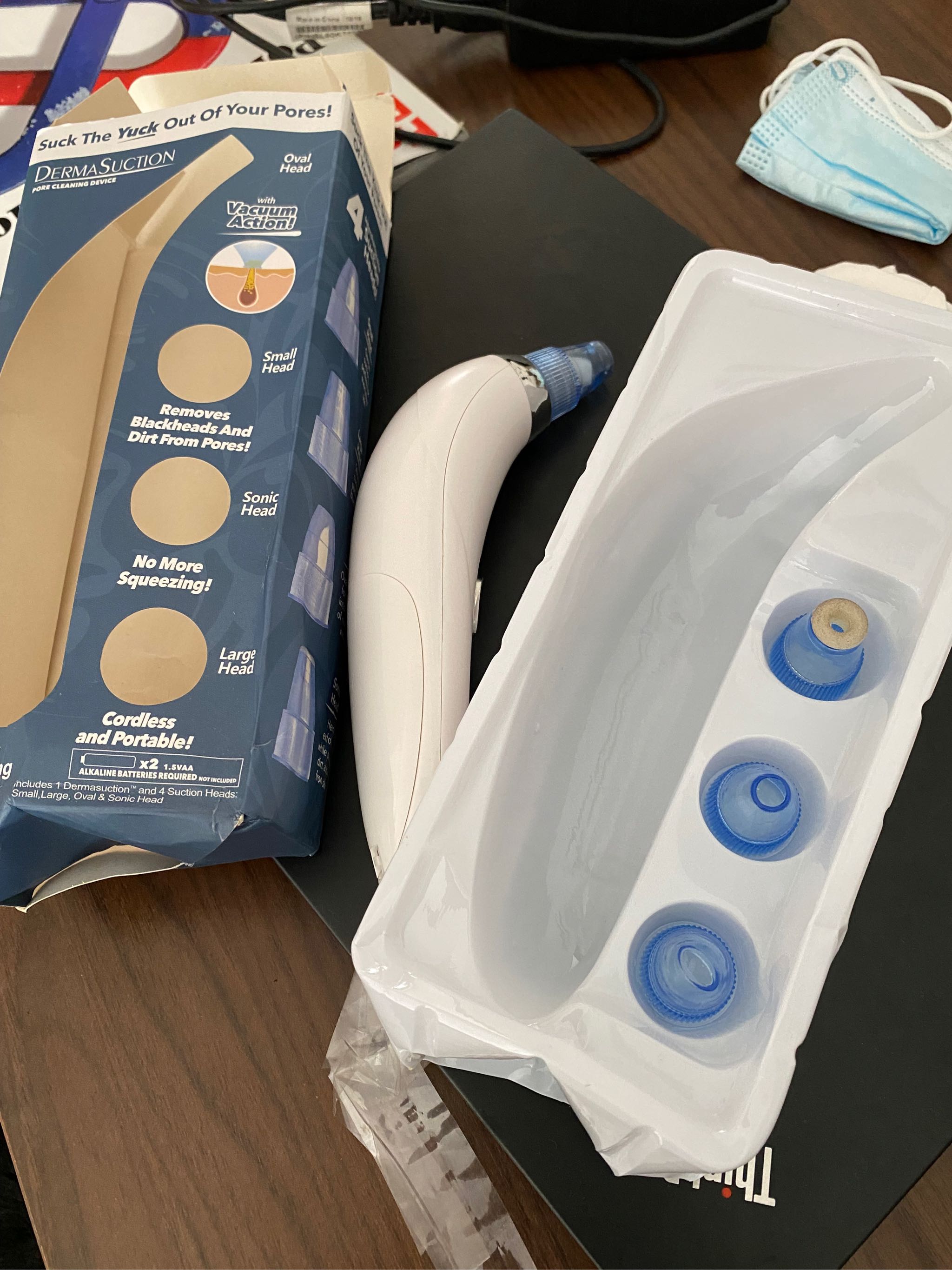 11 Oct. 2022
best quality highly recommended Maine Itna Socha Tha usse zyada Achcha Paya ek ek black head remove kar diya bahut Achcha hai thanks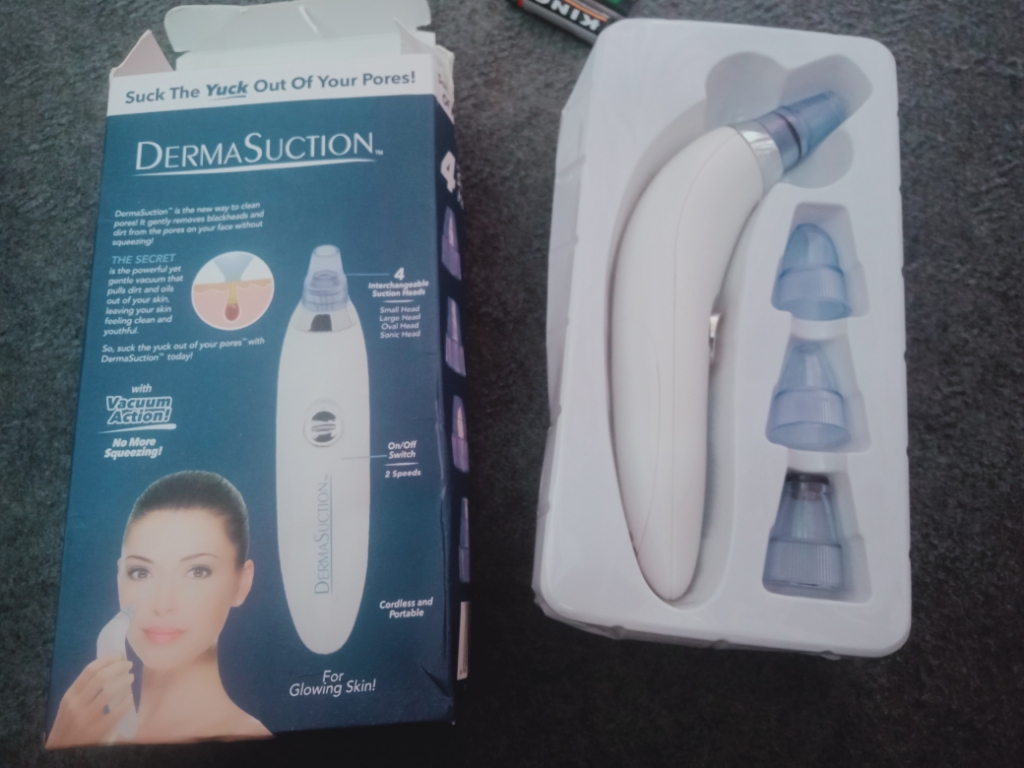 Got My Parcel I like it very Much, I'm very satisfied with them and I would definitely recommend this Store 😍i will order More now Thank Yuh 💗